National Sorry Day
26 May 2021 by Raelene Burn in: News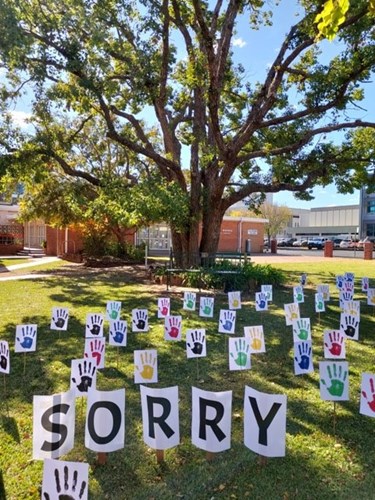 Today is National Sorry Day. On behalf of the Dubbo Uniting Church we want to say sorry, and acknowledge the emotions this day may raise for our Aboriginal sisters and brothers and their families, and the wider Aboriginal community. We know we have a long way to go and we are grateful for the leadership first peoples has given the Uniting Church and our country.
Today we gathered together with Rev Mel to acknowledge this important day - allowing space for both repentance and hope.
National Reconciliation Week follows from 27 May to 3 June with the theme: More than a word. Reconciliation takes action.